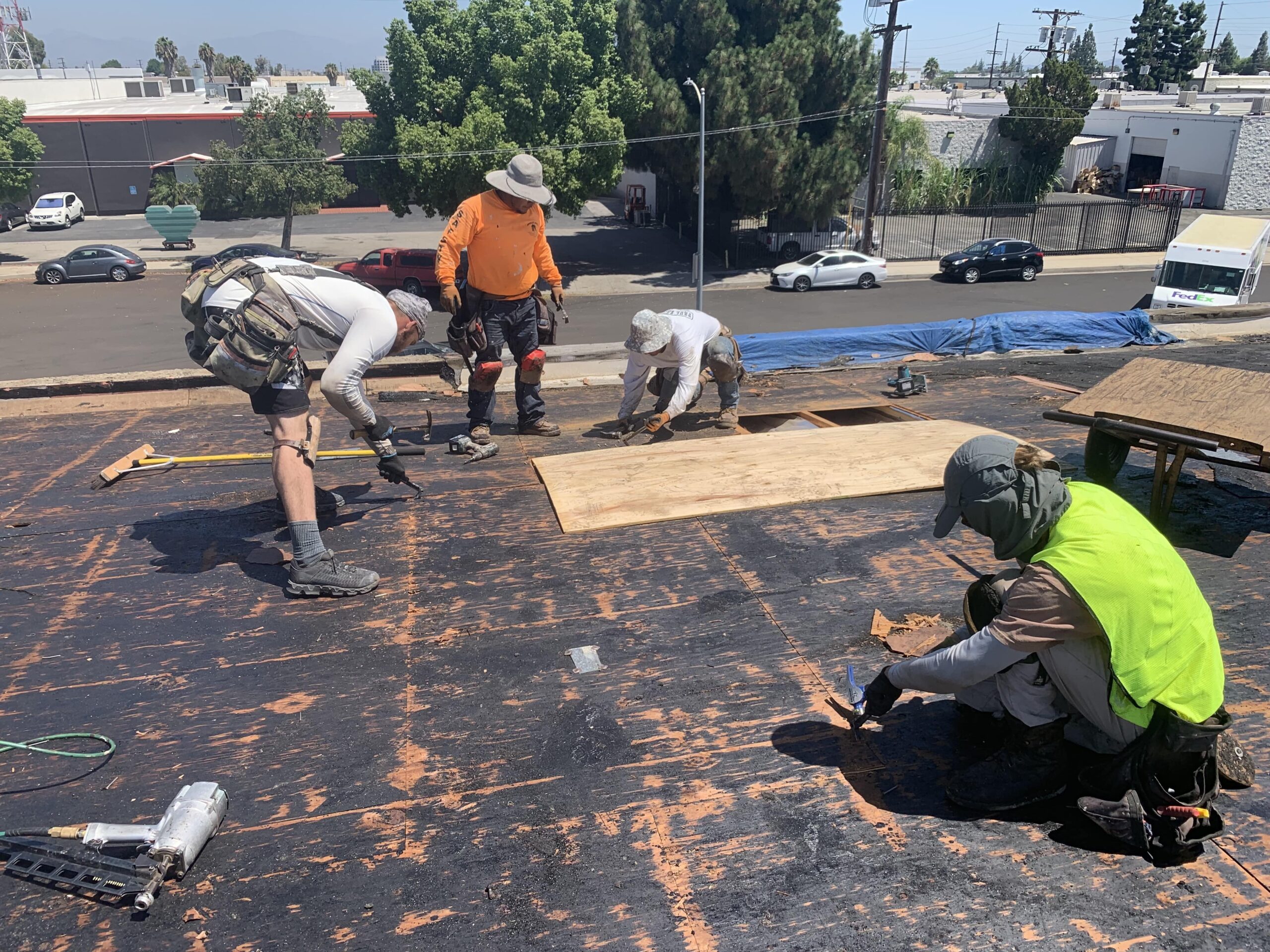 24 Feb

Common Flat Roof Issues in Los Angeles

Because Paul Bancroft Roofing is a Los Angeles area roof repair and installation company, we see certain roofing problems more than others. Specifically, the following five issues tend to crop up with flat roofs in Los Angeles and the surrounding locales.
Membrane Issues
Flat roofs usually have a surface that is covered by an asphalt membrane. This membrane will start out flat. However, over time, it may buckle if the structure shifts, which can happen naturally. Older buildings are particularly vulnerable, as they will have had more time to experience shifting. Buckling calls for a prompt inspection and often necessitates repairs.
Pooling Water
Because they don't slope, flat roofs can collect water, especially if they develop dips or an uneven surface. And while Los Angeles isn't particularly rainy, it does face rainstorms from time to time. Therefore, a practice recommended by Los Angeles roofing professionals is to inspect your flat roof following rainstorms. Take note of any spots that do not seem to be draining within roughly a day.
Leaks in the Roof
Leaks are another water-related issue that may strike a flat roof. Obviously, a severe leak will cause immediately noticeable water damage. But even a slow one can cause issues. Mold, for instance, feeds on moisture and warmth. That can be a problem in the Los Angeles, where many structures are near the ocean. Therefore, if you notice any signs of a leak, contact us to have the problem taken care of immediately.
Damage to the Flashing
The flashing on a roof helps to direct water away from certain parts of a roof, especially the corners. Over time, exposure to the weather and temperature fluctuations can cause flashing to wear out and peel off. And while Los Angeles isn't known for extreme temperatures, it does experience fluctuations, just like any other part of the country. That means flashing in the area is vulnerable.
Roof Alligatoring
While an alligator may not be the first thing that comes to mind when you think about Los Angeles roofing services, alligatoring is indeed a problem that can strike flat roofs. Alligatoring refers to cracking and bubbling that can occur as a flat roof becomes older and experiences damage from pressure and the sun. Should the deterioration progress to a certain point, the roof will need to be replaced.
Need Los Angeles roof repair? Considering a new roof installation in the area? Call to talk to the experts at Paul Bancroft Roofing first. Visit online and see why customers in Los Angeles trust their homes and businesses to us. Contact us today through our website.