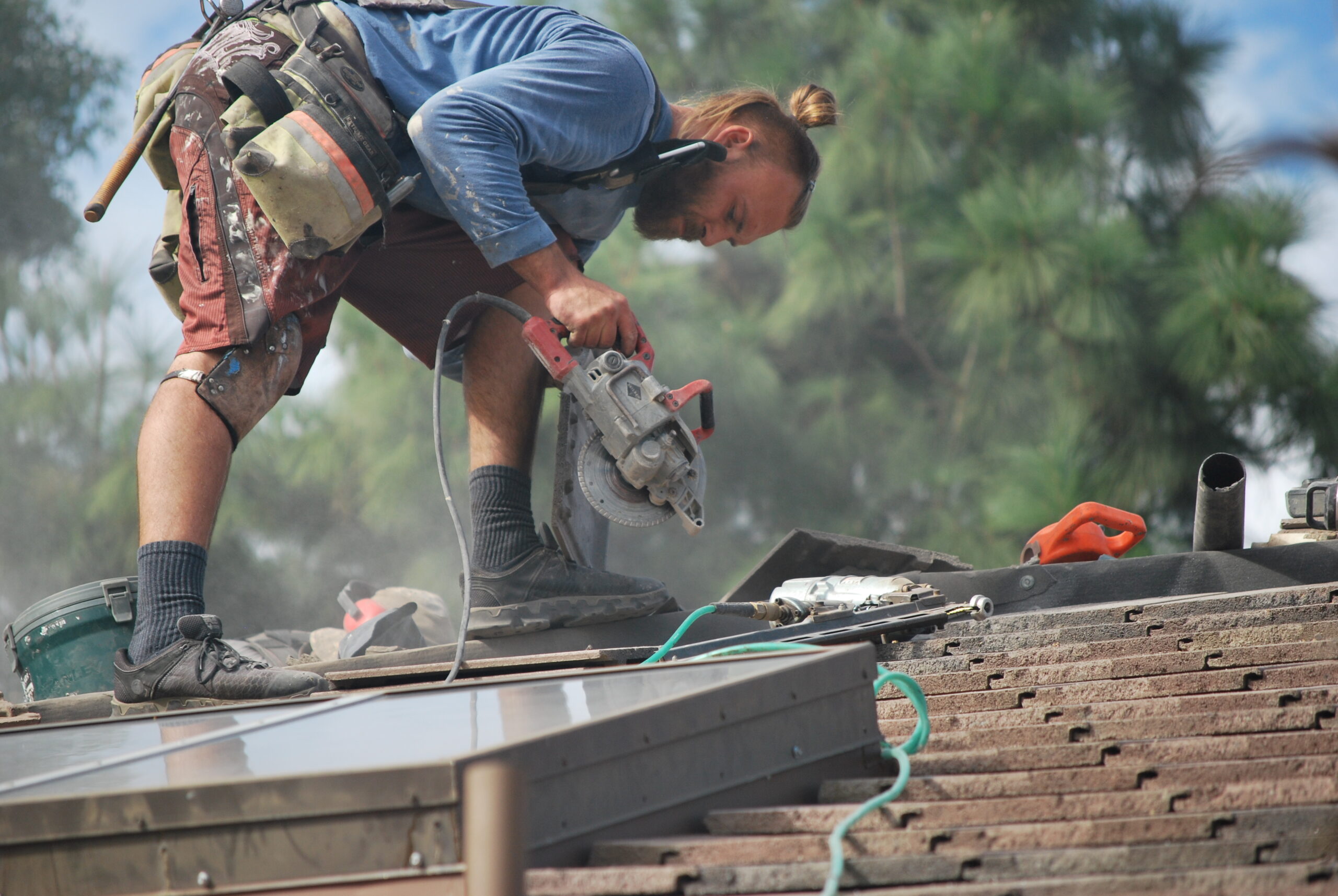 Your roof is a key feature of your home that prevents water damage and other hazards. There are a number of materials and layers that make up your roof. Understanding how these materials are used will make you better equipped to notice signs of damage that may require a roofing repair service.
Shingles or Metal Sheeting
Most residential and many commercial roofs use either asphalt shingles or metal sheets as the exterior layer. This layer is the most prone to damage, so it's a good idea to perform a visual inspection periodically to ensure there are no missing shingles, signs of rust on metal, or other hazards. Typically, asphalt shingles last around 15-20 years and metal roofing lasts as long as 50-75 years.
Underlayment and Decking
The main structure of your roof is decking. This is typically plywood or OSB, but some commercial roofs use a decking of concrete or metal. Underlayment is laid between the decking and asphalt shingles to improve water resistance. This layer shouldn't have any issues or signs of wear unless water has leaked past your shingles or metal.
Insulation and Support
The bones of your roof are wood or metal joists. This support structure keeps your roof firm even during high winds or other weather-related issues. Joists can be angled or flat, depending on the type and size of building. Between the joists is insulation. There are a number of types of insulation, with fiberglass being the most common. This traps hot or cold air in your home or building and improves the energy efficiency of your structure.
Invest in Professional Roof Installation or Repair Services
Learn how to spot the signs of roof damage by contacting Paul Bancroft Roofing today. A qualified roofing contractor can inspect your roof and offer affordable repair or installation services if you have a compromised roof. Protect your property by investing in expert repairs and long-lasting materials on a new roofing project. Call 818-888-7307 or email us today to learn more!